Complete Audit of Potential Pest Infestation and Damages On New and Older Homes or Businesses in the Edmonton Area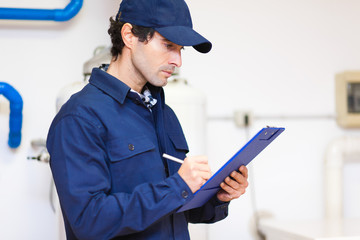 Home Pest Risk Assessment
In addition to pest control in Edmonton, we also offer Home Pest Risk Assessment to help protect the entire home. We start with a comprehensive inspection of your property to identify and evaluate what makes your home or business unique, what sanitation issues or structural conditions could attract pests, why you have ants on some floors but not on others, and anything that points to how pests can get in or why they might want to.
Assess – A Comprehensive Inspection of the entire interior and exterior area/structure.
Apprise – Give a detailed report with suggestions and recommendations.
Proposal – Based on our inspection report, we will work with you to develop a custom Proposal Protection Program that suits your specific needs.
We also provide repair options for the parts of your property damaged by these unwanted guests.
We Offer Yearly Protection Plans
We provide a year-round maintenance package tailored to your individual needs.
Services available for every season of the year will be tailored to suit the individual needs of your home.
Spring: Thorough Inspection and treatment of specific pest problems around your home
Summer: Protective barrier applied around home exterior to insects from entering
Fall: Careful exterior inspection and treatment of any new infestations.
Winter: Complete inspection of your home
Costs and Prices?
Due to the huge variety of houses and commercial buildings, each pest problem will differ from the next. Many factors will affect the final price of a service, for example:
The type of pest
Size of the infestation
Size of the overall property
Number of treatments needed